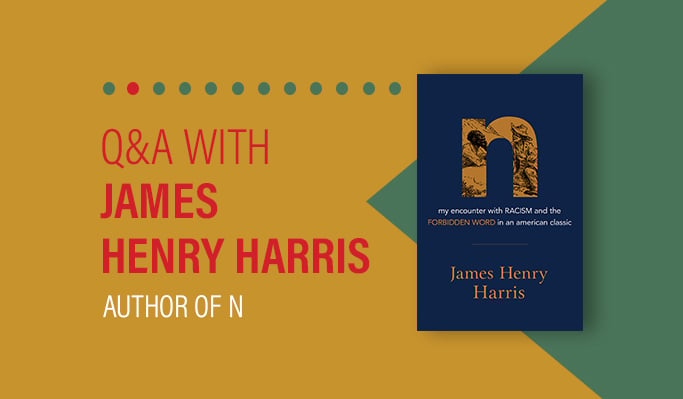 James Henry Harris is the author of, N: My Encounter with Racism and the Forbidden Word in an American Classic. We asked Dr. Harris a few questions to discover the motivation behind this book and what sort of impact he hopes to have by writing this book.
James, what prompted you to write this book?
I wrote this book as a counterargument to Mark Twain's use of the word "nigger" throughout his classic Adventures of Huckleberry Finn. The endemic use of this racial epithet still conjures hatred, racism, and white supremacy. The recent deaths of George Floyd, Breonna Taylor, Ahmaud Arbery, and hundreds of other Blacks in America is an indirect result of violence against and disrespect of Blacks perpetuated by the language of "nigger," a word used on every other page of the book by Twain. Racism is insidious and embedded in certain words. The language of Twain was and is the spirit of America.
How would you describe the style of this book?
The style of the book is grounded in personal essay and memoir. It is also a type of narrative history and creative nonfiction.
What do you hope readers encounter in these pages?
Readers of this book will encounter a heartfelt story of the strength and resilience of a Black man bombarded daily with a word that connotes a deep disdain and dehumanization of Blacks. Whites commonly used the word during Twain's time. But this does not make the word any less evil. My book is the story of one Black man's experience of reading and hearing the forbidden word in a graduate class seminar on the writings of Mark Twain, and Adventures of Huckleberry Finn, in particular.
How is the message of this new edition of your book still relevant, or perhaps even more relevant now?
I think this book's relevance is more evident today. The unjust murders of Black men and women at the hands of law enforcement signals a deeply imbedded and unrelenting hatred of Blacks.
Excerpts from the book
"Some days I am paralyzed by fear. And, on other days, I tremble with anger about the pandemic of racism and white supremacy. But every day when the sun rises, I live in the hope of a new day where Black people will be treated like human beings—a day when I can stop crying."
"This book is about my experience of reading and encountering Twain's classic book, Adventures of Huckleberry Finn, for the first time as a 53-year-old Black man. It is also about my feelings, flashbacks of trauma, and terror, spawned by the verbalization of the word nigger by whites in a classroom setting where I was the only Black male, the only Black person, and the only minority."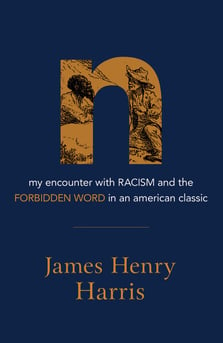 Click here to learn more about N: My Encounter with Racism and the Forbidden Word in an American Classic by James Henry Harris.