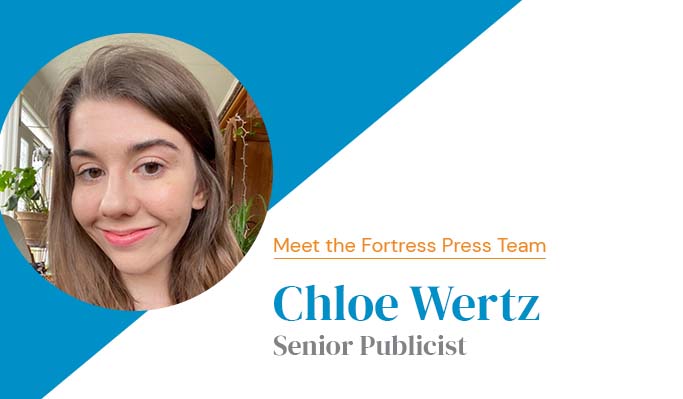 How did you end up in publishing? And why have you stayed in the industry?
During my junior year of undergrad, I was looking for an internship that combined my fields of study (creative writing/poetry, English, and public relations). While searching online, I stumbled on a marketing and public relations internship at St. Lynn's Press, an indie book publisher in Pittsburgh. St. Lynn's primarily publishes books on organic gardening and sustainable living, as well as some regional titles. Through my internship, I got a deep dive into the world of indie publishing. It sounds dramatic, but that experience changed the trajectory of my life and career path. After I graduated college, St. Lynn's offered me a part-time publicity position, and over time, I worked my way up to be their full-time publicist. I learned so much about publishing, life, gardening, and everything in between at St. Lynn's, and I'm very grateful that they took a chance on me when I was just a kid.
The book-publishing industry has a lot of problems that need to be addressed, especially if we want to see early and mid-career publishing professionals flourish. I'm always down to talk about diversity and pay equity in the industry with other young professionals. But personally, I've just been lucky to have amazing mentors, colleagues, and authors who make the work feel joyful and worthwhile. Also, I have a deep love of books (obviously!) and building relationships.
What's something you wish authors knew about book publicity? Potential authors, make sure you take notes!
When working with any department, but especially publicity, communication is key! If there's a review outlet or publication you'd like to get a copy of your book to, let's talk about it. Who do you already have relationships with in your field of study who would consider endorsing, reviewing, or supporting your book?
Authors often assume we know all the "right" outlets to pitch their book to. And publicists do have a wealth of knowledge and connections, but a key to my success is working with authors closely to make sure my pitch lists align with their goals and expectations.
We're working together to make sure your book gets to the right audiences, and that means sharing contacts and connections with me. 😊
You work across our children's book imprint, Beaming Books, and here with us on the Fortress side. Could you tell us how your approach to building a publicity campaign differs between the two imprints?
A good publicity campaign is all about preparedness. You want a strong press release and email pitch. You want to build a pitch list that will hit the key outlets that you and the author(s) have agreed on. The timing is important, and I always try to respond to media contacts as quickly as possible.
I'm working on more books at Fortress Press, and that means I have less time to focus on individual titles and campaigns. You have to be considerate of those time restraints when building a publicity campaign. Are there books that I can pitch together? Can I build and use a templated review list to use on several titles? The beauty of coming to Fortress Press is that I have built-in relationships with many key review and media outlets because it's a well-established and well-respected publisher. There's name recognition!
Beaming Books is a newer imprint, so when I'm pitching a book or event and thinking about a campaign, I'm also thinking about how I want to introduce my contacts to the Beaming brand.
What is a piece of media you've consumed recently that has resonated with you? It can be a book, TV show, or movie. And why did it resonate with you?
Every August, I try to participate in The Sealy Challenge. I've been slacking this year and I haven't read a poetry book every day in August (Don't tell Nicole Sealy!), but here are a few I've read/reread: Queer Nature: A Poetry Anthology; The Animal Indoors by Carly Inghram; Cape Verdean Blues by Shauna Barbosa; In the Months of My Son's Recovery by Kate Daniels; and Deepstep Come Shining by C. D. Wright (a personal favorite!).
I'm always looking for writing that can shift my perspective or mood, and poetry can do that in an instant, in one short reading. The diversity of voices in contemporary poetry is exciting to see as well.
I saw Jordan Peele's Nope in theaters recently and, wow, do I love a genre-bending, alien flick.